Driving Tests
All heavy vehicle driving tests apart from the MC in QLD. are conducted by the Dept. of  Transport and Main Roads (TMR).
Unless by prior arrangement you will be assessed in a heavy vehicle provided by Shift Training P/L.
TMR may be booked out for up to 6 weeks on driving tests, in order to get you in sooner we're constantly on the look out for cancellations and use testing centres in Logan, Beenleigh, Helensvale, Ipswich, Wynumm, Zillmere, Burleigh, Strathpine, and Cleveland. Our normal wait time for a test is 2 weeks.
Ok, so first lets all relax and we'll go through it..
Stage 1
Make sure you are ready for your test and have completed enough training

Bring your licence and any medicals that you may require

You will meet your trainer at Shift Training and finalise any payments that may be due

Ensure that you have read "A Message from your Driving Examiner" as this is a pre-requisite from TMR
Stage 2
Arrive on time for your pre-test lesson/s with your trainer and start your final training

We are required to arrive at the test centre 10 minutes before test time, together we hand in you completed drivers licence application form and your driver's licence to TMR

When the examiner meets you he or she will ask you if you have read "the message from the examiner" - at this point the assessment has commenced

You will then be asked to get into the vehicle, turn the vehicle onto the accessories and check that the indicators, brake lights and horn are all working

The examiner will then hop into the vehicle and ask you how to operate the cabin controls, (wipers/washers, headlights, exhaust brake etc)

The on road part of the test will now commence - Whilst on the driving test the examiner will give you clear directions, however they cannot assist you in driving the vehicle.
Stage 3
When the test is completed the examiner will give you feedback on any errors you have made and then inform you if you were successful or not

If you are successful you will receive a receipt from TMR stating that you have obtained a heavy vehicle licence and your new licence will be issued to you in the mail (usually 10 working days)

If you are unsuccessful another practical driving test will need to be booked
How long will the test take?
The on-road driving test times for a heavy vehicle licence are:
MR 60 mins

HR 60 mins

HC 70 mins
The process is fairly streamlined, at Shift we do over 1000 driving tests a year - with a 98% pass rate first time - so relax, you're in good hands.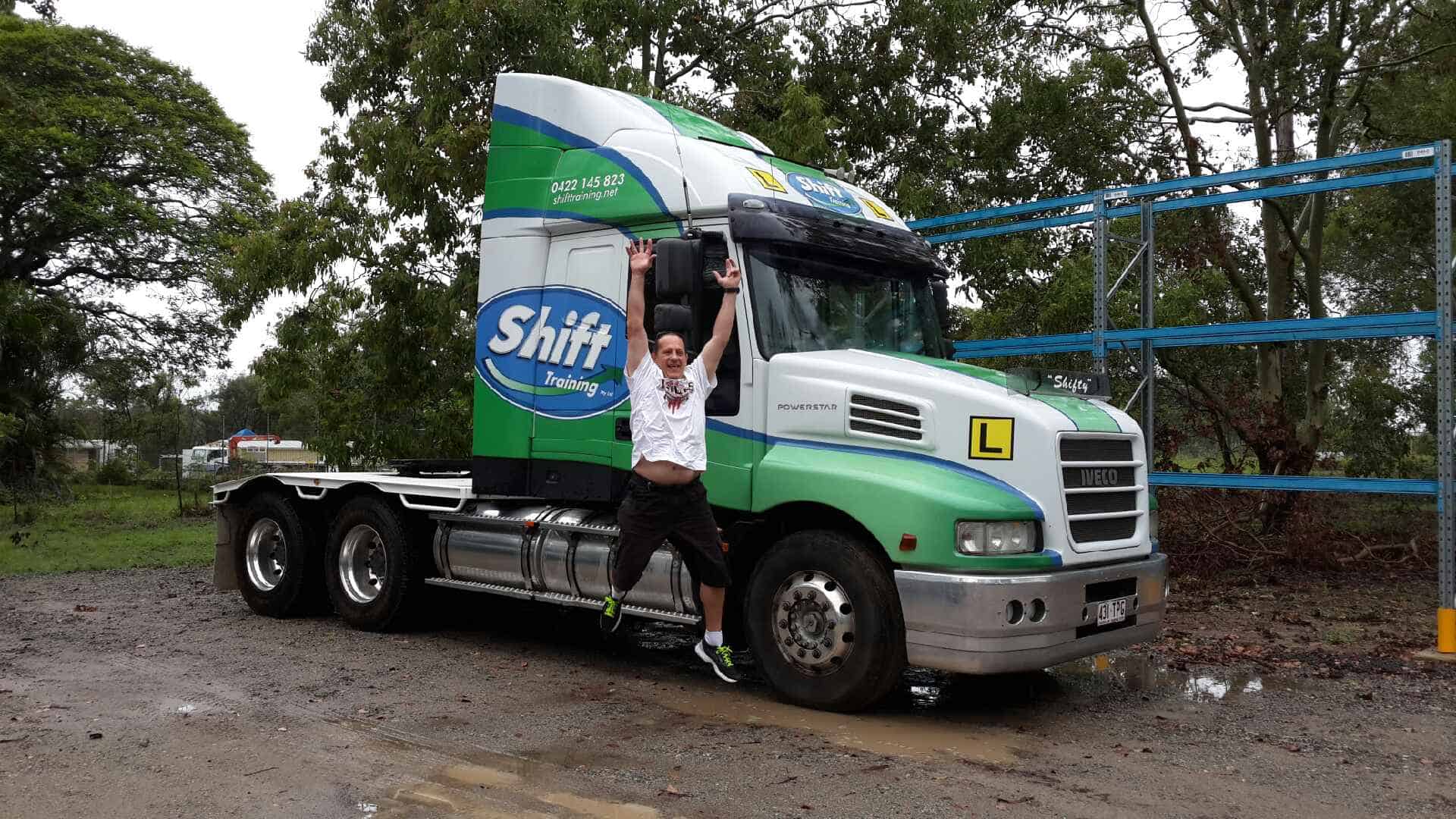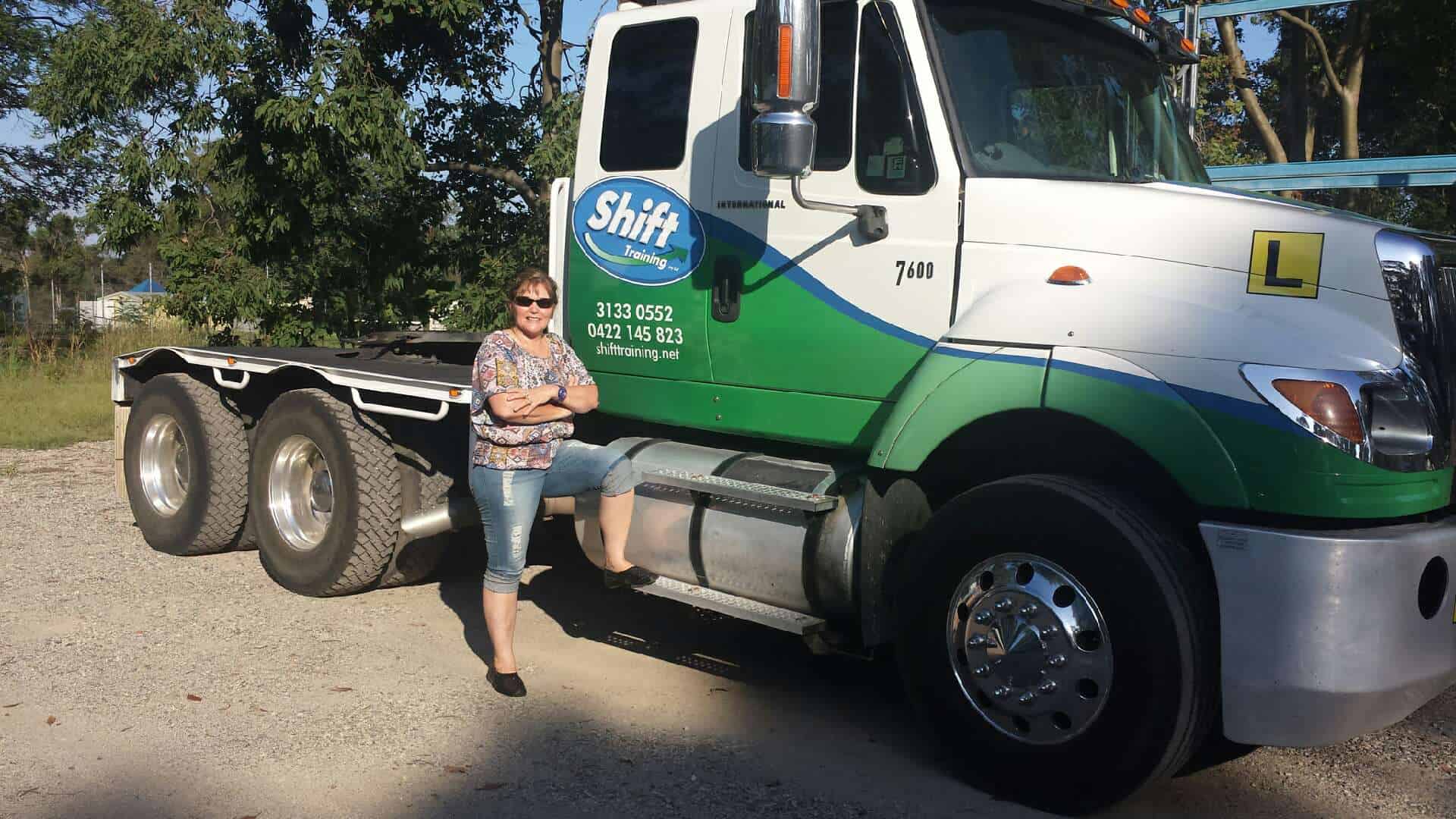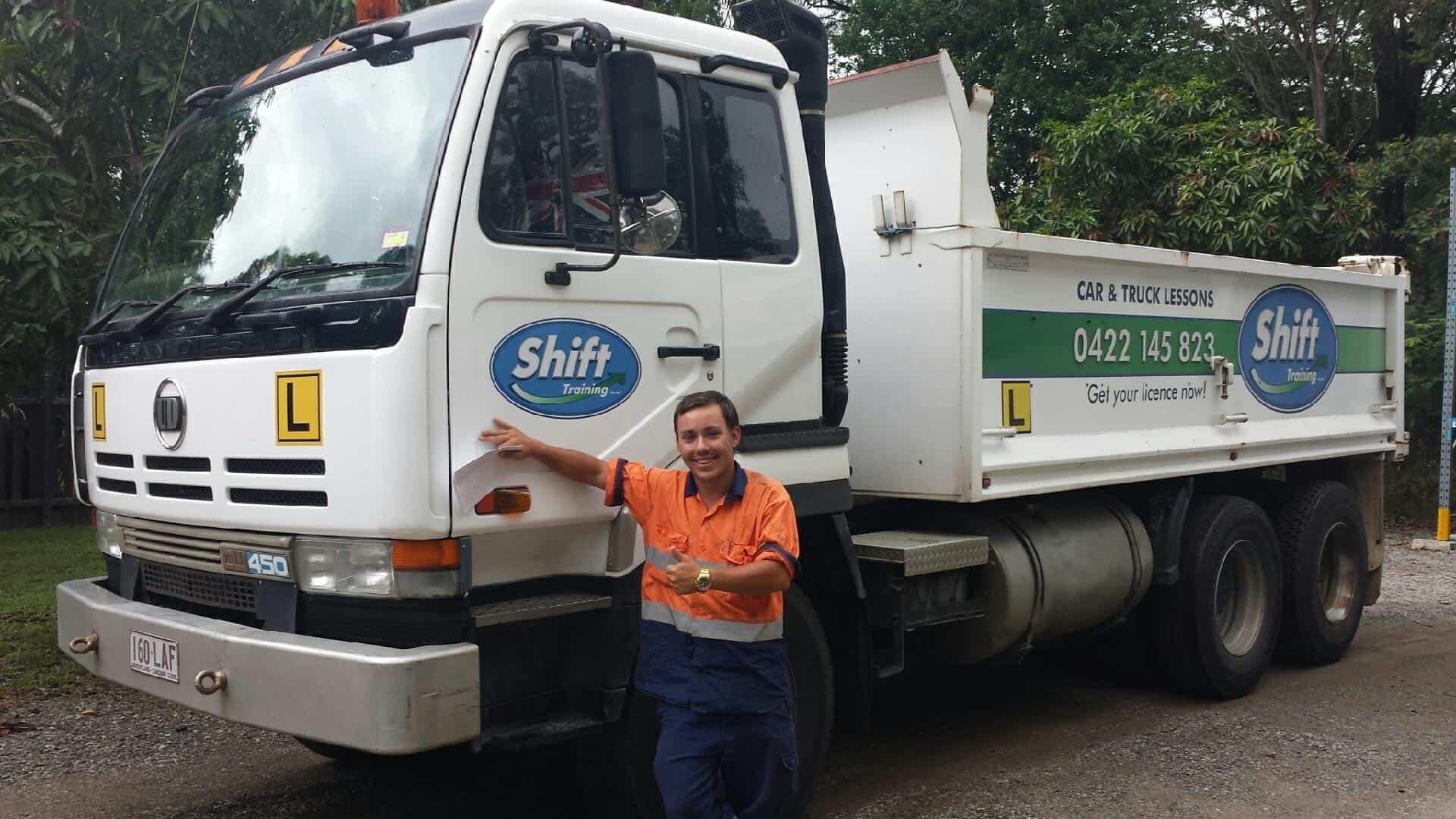 What do I need to get started?
Shift will make the driving test booking on your behalf
Ensure you have paid your booking fee in advance ($80 if pay on your behalf) and paid your package

Provide Shift Training P/L with your licence number and DOB if required

Obtain a heavy vehicle learners permit from TMR prior to booking - click here to practice 
Agree to the terms and conditions of Shift Training P/L making a driving test booking on your behalf - this may mean that your booking may be swapped, cancelled or changed at any time
At Shift we make getting your Licence as easy as 1,2,3..