Course Outline
This program is designed to develop the skills and knowledge required to work within the transport industry in job roles such as line haul driver, local heavy general freight driver or interstate driver.
It would be suitable for those who wish to participate in the loading and securing of cargo, inspection of vehicles, transportation of heavy general freight, and driving commercial and heavy vehicles as a professional driver.
Do you currently have a HR / HC (open) Licence?
If so you may be able to eligible for Recognition of Prior Learning (RPL) for the Certificate III in Driving Operations and upgrade to a Multi Combination Licence.  Contact us for more information.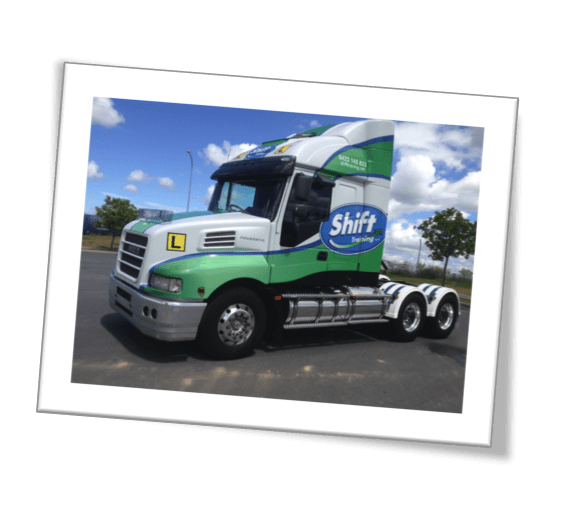 RPL
If you currently have a truck licence or have been involved in the transport industry you may be eligible to RPL some or all of the units in the Certificate III in Driving Operations qualification. Recognition of Prior Learning (RPL) simply means that your previous skills and experience will be recognised without the need for more study - getting you on the road sooner. Click here for more information on RPL or talk to us to see if you qualify. Get qualified in as little as two (2) weeks depending on your skills and experience.
Duration
The in class study program is delivered over approximately 10 weeks, with classes scheduled for the first 7 weeks.  The last three weeks are spent completing assessment tasks and practical training in your choice of truck. Classes start every week - call for our timetable. 
Students who qualify for RPL can complete in as little as two (2) weeks depending on your skills and experience. Please talk to us about your individual circumstances.
Course can also be delivered by distance education with only the practical training and assessment elements delivered on site - a great option if you are unable to attend class or not eligible for RPL.
Location
All training will be delivered at Shift Training – 26 - 30 Quilton Place Crestmead 4132
Delivery Method
Training is delivered face to face in small groups to ensure you have plenty of interaction with your trainer. Distance education is also available. All driving lessons are one on one. 
Entry Requirements
Students must hold at least a provisional car licence or truck licence prior to commencement of licensing units.
To undertake the unit TLIC0033 apply low risk heavy vehicle driving behaviours, the student must have held their Qld Drivers Heavy Vehicle Drivers Licence for a minimum of 12 months.
Support Services
We are committed to helping you achieve your study goals – all students will have access to the trainer throughout the program as a contact point for any technical or process support in developing competencies.  Each student will be screened in terms of their literacy and numeracy levels coming into the program and will be supported in those areas according to their individual needs.  Where we cannot provide sufficient support, students will be referred to a suitable TAFE program to develop their reading and writing skills.
At Shift we make getting your Cert III as easy as 1,2,3..