Original MC Deal $1595
At SHIFT we wanted to take the hassle and guess work out of getting a multi combination truck licence so we came up with our original MC deal..Don't cut corners with your MC Licence - ensure you are competent and confident to hit the road like a pro!
This is an option for experienced HR or HC drivers.

Up to 16 hours training and assessment over 2 days - a blend of theory and practical.
Our trainers are experienced, professional and passionate about teaching the Multi combination - Go Shift!
Please note: That TMR accepts the current industry standard for delivery of TLIC4006 Drive MC Vehicle to a class HR driver licence holder as being at least 2 days (up to 16 hours) training and assessment with a minimum 2 hours on-road final competency assessment.
Big Rig Deal $2495
Are you looking for more time behind the wheel? The Big Rig Deal is great for new MC drivers coming from a HR  Licence - 3 days training and assessment. You will do a combination of highway, city, local and country driving - Toowoomba Gatton, Ballina etc.
Nobody else can beat this deal!
Best option for HR drivers and our most popular by far- book now!

Up to 20 hours training and assessment over 3 days - a blend of theory and practical.
Why choose Shift for your MC Licence?
At Shift, care about the quality of heavy vehicle training we provide, the MC course is complete with an emphasis on road safety and hours behind the wheel. Other training organisations cut corners by doubling up with two or more trainees during the on road training, one day courses, incomplete training systems and little on road time.
Don't just get the licence - get trained. Please note that packages offered are not a one size fits all and extra training may be required to achieve competency.
The definition of competency "that you have the skills and knowledge required to do a particular task to the standard expected in the workplace". 
In conjunction with the transport industry and other key stakeholders, we have developed an industry current and approved professional in house training session which will give you the skills and knowledge before you hit the road.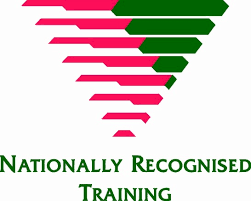 Nationally recognised statement of attainment for licence upgrade to MC
We are the Registered Training Organisation (RTO). RTO ID 41589. Your MC certificate will be issued by us - Shift Training P/L

Upon successful completion of your training and assessment you will receive a statement of attainment in the unit of competency TLIC4006 Drive Multi Combination Vehicle. 
Click here to see the unit of competency TLIC4006                       Download a copy of our Participant Handbook
What can I drive on my MC licence?
All of them - You are permitted to drive any heavy vehicle including a B Double and Road Train. (Depending on any Licence conditions or medicals required)

Whats included in my training?
Student handbook

Written Assessment

Resources for you to study the theory at your own pace

One on One practical training and assessment (no doubling up)

Hands on training in vehicle operations including, uncouple - recouple trailers, reversing, cornering etc

Nationally recognised statement of attainment for licence upgrade to multi combination

You may also need to do a pre- assessment drive to check your road ranger skills as part of your MC training

All deals include the following practical training and assessment times: Original deal - up to 10 hours, Big Rig deal - up to 16 hours

NOTE - The practical assessment takes 2 hours - this is included in your course.
What do I need to get started?
To be eligible for a MC licence you must have:
A great attitude

A current Qld drivers licence 

Held your HR or HC licence for a period of 12 months continuously

To abide by ASQA regulations, Shift Training does not collect more than $1500 in enrolment fees in advance of the training start date.
Please note : A minimum standard of ENGLISH is required to enrol in this course - Students will be required to undertake an Language, Literacy and Numeracy assessment upon enrolment. 
Unique Student Identifier
Every year, an estimated three million Australians build and sharpen their skills by undertaking nationally recognised training. From 1 January 2015, all students doing nationally recognised training need to have a Unique Student Identifier (USI).
A USI is a reference number made up of numbers and letters. Creating a USI is free. It creates a secure online record of your nationally recognised training that you can access anytime and anywhere, and it's yours for life. Click below for more information or to create your own USI.
At Shift we make getting your MC licence as easy as 1,2,3..