Should I do a One Day Truck Licence?
Yes you should!
Shift has been offering One Day Truck Courses for over 15 years with an average 98% pass rate first time.
Our students love the idea and so do we. If you have an average level of car driving and your manual driving skills are up to scratch it is not an issue.
All of our courses offer the best value for money and are priced competitively, at Shift we care about quality training and assessing. You will get the same amount of training and the same amount of experience in a One Day Course.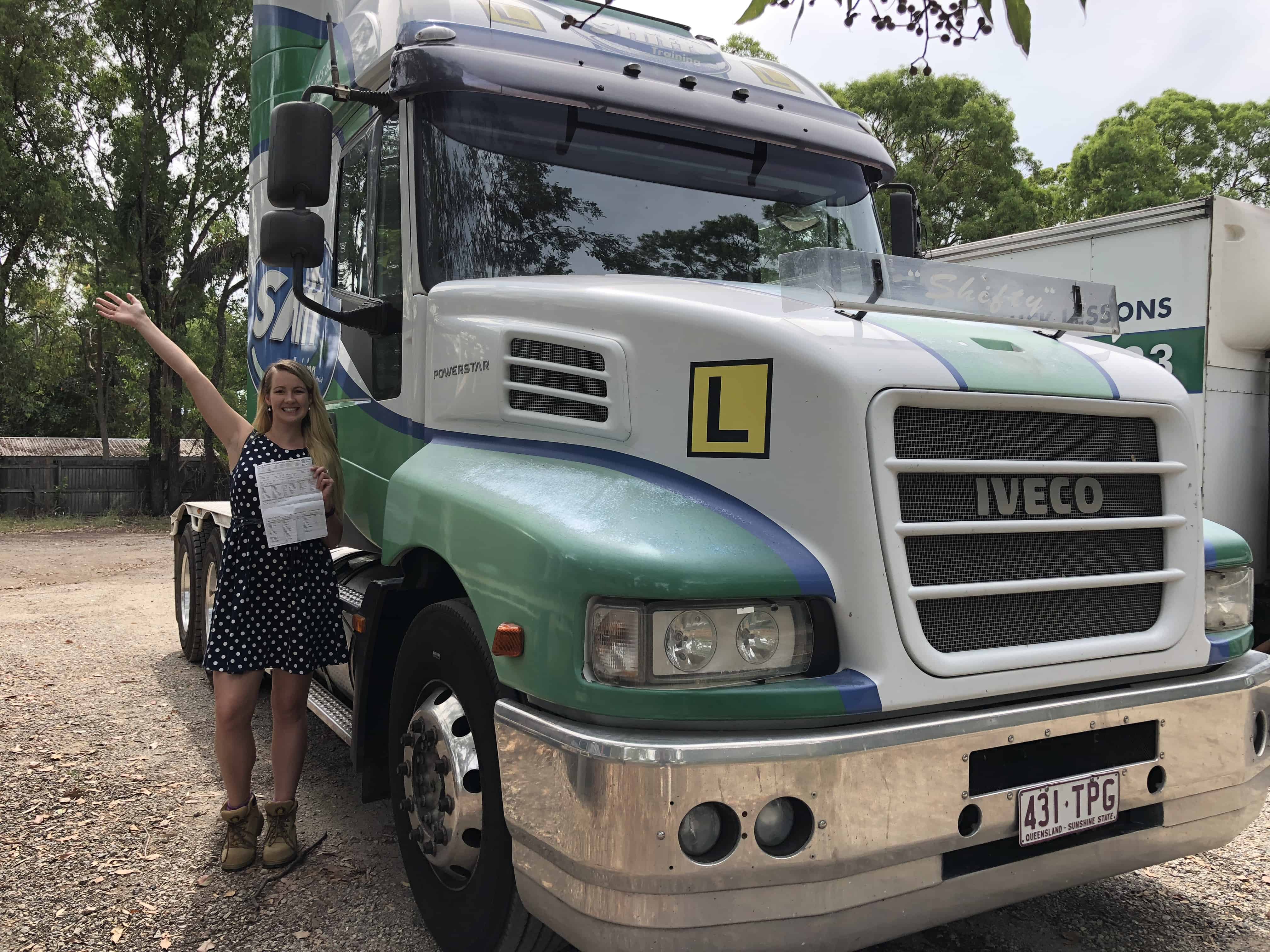 They are a great idea...
Some companies will tell you that they are The Best Driving School in Brisbane yet they are unable to do One Day Courses. They say a One Day Course should only be undertaken by people who have had substantial prior experience in trucks, that trainers have breaks all the time and that you'll be fatigued from all that driving.....That is simply not true.
Shift has experienced trainers who know how to train and we do it well.
We offer either a four or five hour package deal, this involves driving the truck for four or five hours over the course of the day with a break or two in between your drive time. Whilst on a break we discuss your driving style, areas that need improvement and general discussions about the testing procedures. It just makes sense.
We only recommend that the One Day Course be either in the the MR or HR (B) and not in the HR (Open).
How do I get started?
Decide on what truck you would like, either MR or HR (B) and give us a call to book in.
Am I eligible?
To be eligible for the a One Day Course, you must meet the following criteria
Have an average level of driving

Be eligible for the class of licence you choose

Have paid in full prior to your course

Ensure you bring your licence with you on the day

Make sure that your Medical Certificate is up to date

Have completed the heavy vehicle theory test with Qld. Transport - click here to practice
Whats the catch?
There is none really, if you believe that you are an average driver and like the flexibility of doing a One Day Course - then book in and join our ever growing list of satisfied and happy customers.
At Shift we make One Day Courses as easy as 1,2,3..