Are you currently working as a driving instructor?             
If you are currently working as a driving instructor and hold the qualification TLI41210/16 - now is the time to upgrade to the current qualification TLI41218.
Why upgrade?
By keeping your skills and knowledge up to date, you are able to offer the very best training experience for your learners. If you're at the point where you say I can't learn anything - I know it all - then start looking for a new career. Training is always evolving and methods are changing. A professional trainer will look for ways in which to improve their training, upgrading your skills and qualifications is important for your professional development.
Stay ahead of the competition and upgrade now!
The Certificate IV in Driving Instruction is the latest Nationally Recognised course for Driving Instructors.
Shift Training P/L is a Registered Training Organisation (RTO ID 41589) so we issue you with the certificate and you deal directly with the us - the RTO. With over 21 years in the driver training and transport industries, we offer a new and fresh approach to training instructors.
Program Schedule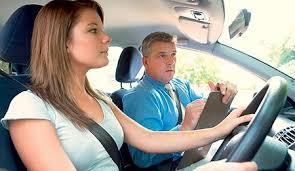 The upgrade program is delivered in a 1 day workshop or online.
Enrolment

RPL interview and conversation

1 Day workshop. 9am-2.30pm
Classes start every month - call for our timetable.
Download our Upgrade course flyer that maps the old qualification to the new.
Location
All training will be delivered at Shift Training's head office – 538 Wembley Road, Berrinba.  (Logan City)
Delivery Method
Training is delivered face to face to ensure you have plenty of interaction with your trainer.
RPL
Recognition of Prior Learning (RPL) simply means that your previous skills and experience will be recognised without the need for un necessary study - getting you back on the road sooner. Click here for more information on RPL
Naturally you will have experience in teaching learners to drive from a variety of diverse backgrounds and age groups, as you would have developed the necessary skills and knowledge RPL is an option for most of the units. The RPL interview is a series of questions and activities that can be completed in person or via email. A third party report along with other evidence of your skills will also be required.
Entry Requirements 
Copy of your TLI41210 certificate

Copy of your driver trainer licence

Copy of your drivers licence
Support and Mentoring Services
We are committed to helping you achieve your study goals and we don't leave you alone when you finish your study – all students will have access to the trainers throughout the program and after completion of the program as a contact point for any technical or process support in developing competencies.  Each student will be screened in terms of their literacy and numeracy levels coming into the program and will be supported in those areas according to their individual needs.  Where we cannot provide sufficient support, students will be referred to a suitable TAFE program to develop their reading and writing skills.
Download our Participant Handbook here.
Do you have a Unique Student Identifier?              
Every year, an estimated three million Australians build and sharpen their skills by undertaking nationally recognised training. From 1 January 2015, all students doing nationally recognised training need to have a Unique Student Identifier (USI).
A USI is a reference number made up of numbers and letters. Creating a USI is free. It creates a secure online record of your nationally recognised training that you can access anytime and anywhere, and it's yours for life.
For more information on the USI click here.          To create your own USI click here.
Cost
Full program: $995 - including mentoring and support after you complete the course!
Payment options Cash or EFT.
We also accept Visa and Mastercard
Payment plans are available through Shift Training P/L - contact us for details

Interest Free financing options are available through Zip Money or Humm.
At Shift upgrading is as easy as 1,2,3....