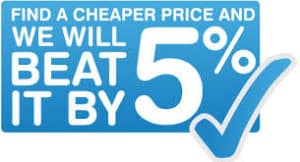 Congratulations if you did. At Shift we have priced our packages very competitively, however there are always operators that are willing to undercut us - so were happy to undercut them!
In order to stay competitive and beat the competition we are happy to offer you a further 5% discount off any training you find.
What training can I do?
All of our packages are covered including MR, HR, HC and MC. You can also enrol into one or all of our machine courses or do a combo deal - the option is yours!
How do I get my discount?
It's easy - just tell us who it is and we'll beat it by 5%.
Whats the catch?
There is none - you still get the same great service and great training.
Need more info?
Contact us for more information (07) 3133 0552
Terms and Conditions
Packages must be of similar class and time and must paid in full on day of booking to receive the discount, Shift reserves the right to decline any price beat if we believe that it is not genuine or it is simply not viable for us to do offer the discount, we can cut prices but not our training or service - refer to our standard terms and conditions for the usual info.
At Shift we make getting your licence as easy as 1,2,3...