Looking for a career change? 
If you're looking for a rewarding career, one that allows you to be your own boss, manage your own hours, and contribute to the training and education of drivers from a range of backgrounds and ages - then get on board with the Shift. TLI41222 - Certificate IV in Motor Vehicle Driver Training is a Nationally Recognised course and delivered directly by Shift Training for cars and heavy vehicles.
Shift Training P/L is a Registered Training Organisation RTO (41589) so we issue you with the certificate and you deal directly with us - the RTO. You will then apply for your accreditation through TMR.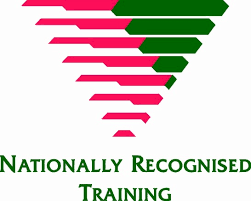 What type of car do I need?

The choice is indeed up to you - you're your own boss.
However as a guide we would recommend keeping with industry current cars such as:
Suzuki Swift

Toyota Yaris

Toyota Corolla

Hyundai i30
Not all vehicles are suitable for driver training, please check with Dual Controls Qld if you are thinking of using a vehicle that is not currently used in the industry.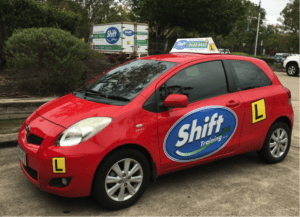 Dual Controls
You will need to equip your vehicle with dual controls to operate as an accredited driver trainer in QLD. These must be fitted by a qualified person, contact Dual Controls QLD for more information. PH: (07) 3823 3007.
Vehicle Standards
In addition vehicles provided by the accredited driver trainer to provide pre-licence driver training must comply with section 29 of the Transport Operations (Road Use Management - Accreditation and Other Provisions) Regulation 2015. Click here.
Registration of Vehicles
Vehicles used for driver training must be registered as driver training vehicles with TMR.
Insurance
We recommend that you take out the following insurances:
Comprehensive motor vehicle

Professional Indemnity

Public Liability

Income Protection
TMR Application process
The application submitted to TMR can take up to 4 weeks for all checks to be completed and then the Driver Training Accreditation can be issued. You can submit the application prior to completing the course or prior to enrolment however you will need to provide evidence of course completion. The cost of the application is $352.65 per year and includes the issue of the licence.
For more information on becoming an accredited driver trainer please the TMR website here.
To download a copy of the Driver Trainer application form click here.
Working with Children
As a Driving Instructor you will be predominately working with people under the age of 18 and at this age they are still considered a minor in Australia so you will need a current "Blue Card". For more information and to apply for your "Blue Card" click here.
The application can take up to 3 months to process, so if you don't have a Blue Card already - get onto it.
What are my job prospects after I finish the course?
There is and will always be a demand for quality trainers. After completing your course with Shift Training you will be have plenty of options:
Work for yourself

Work for a driving school - (salary)

Work for a driving school - (contractor)

Work under a Franchise or licence agreement - (becoming popular)

Gain employment with community groups or associations
What ever way you choose to start your career, Shift Training will be able to guide you through the process and offer you no nonsense advice. With over 21 years in the driver training industry we know the business and we'll look after you.
At Shift a Driving Instructors Career is as easy as 1,2,3....